Industrial Style – An investigation 
Industrial chic emerged in the late 70s when old industrial establishments built in the late 19th and 20th centuries were transformed into residential spaces. As time passed by, the raw appeal of these unfinished interiors caught top residential architect's fancy.
With the arrival of the 21st century, industrial-chic was elevated to become a coveted design aesthetic that was characterized by expansive open spaces, edgy décor, and sparse functional furniture.
5 quintessential industrial elements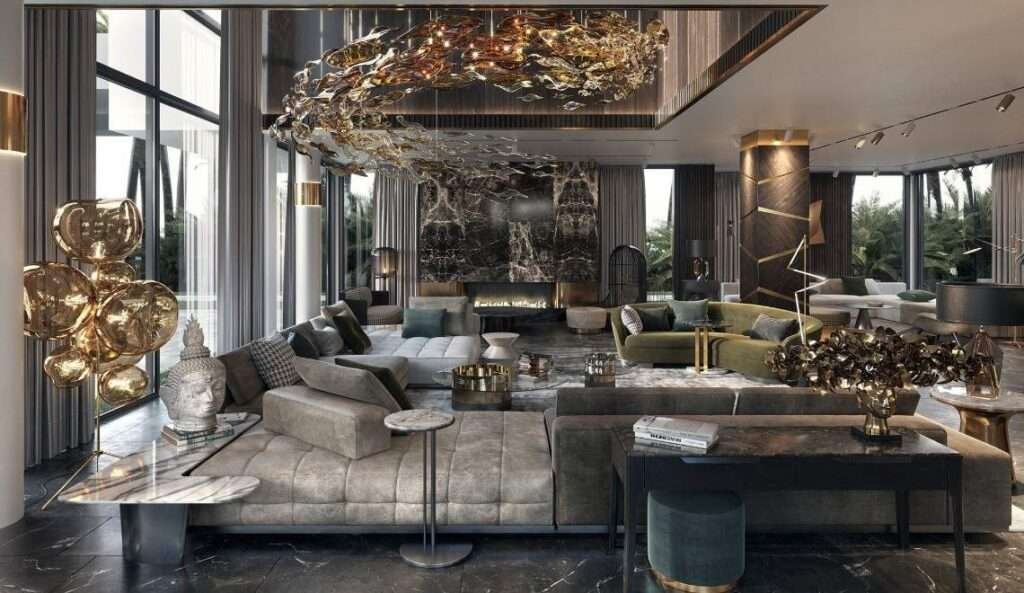 Want to give your home a minimal makeover that makes a statement? Here are 5 elements that are quintessentially industrial that will give your home an industrial chic upgrade in a jiffy.
A marriage of metal and wood 
Achieve the stripped-down look with minimal furniture crafted out of wood and metal. Wood that features a beautiful grain pattern that is enhanced with a rich stain brings out the natural beauty of wood.
When it comes to the metal, instead of going for the run-of-the-mill chrome finish, look for –
Modern matte black finishes.
Brushed metal finish, especially, brushed nickel.
And, rich copper tones.
You can introduce these metallic elements in the guise of furniture, bathroom & kitchen fixtures, decor pieces, chandelier, doors and windows.
Bare-to-the-brick 
Save yourself some cash and skip the wall putty. Exposed bricks exude a no-frills, gritty charm that's very distinct to industrial-chic interiors. If your walls are already plastered, then consider using faux brick wall stickers to achieve the look.
Nuance of Neutrals 
When it comes to the color palette of an industrial-inspired home, it is best to stick to neutral, muted tones. Some of the best colors that exude the charm of industrial chic are –
Khaki green or olive
Grey
Black
Navy blue
Dark brown
Taupe
Beige
Maroon
Industrial palettes have a rustic appeal to them that miles away from pastels and bright colors. However, if you are a fan of softer hues then consider introducing pops of color and pastels to bring out the beauty of contrast.
Cool with concrete 
Concrete is an integral element of industrial chic that has a stellar impact. Replace polished granite or marble counter-tops with rustic concrete for an uber-cool look. Concrete floors are also on the rise. The coolness of concrete is often juxtaposed against plush leather or faux fur to create a stunning impact. You can also take baby steps with DIY concrete décor elements like
Planters
Sculptures
Shelves
Stools
Tables
Let there be light! 
An industrial-chic space is incomplete without the addition of statement lights. Some of the trendiest lighting fixtures to look into are –
Pipe chandeliers: Pipe chandeliers fuse the minimal, no-fuss ideology of the industrial style with the opulence of classic chandeliers to create magical, modern lighting that will have your guests in awe. They look fantastic over your dining area and in the middle of your living room. Smaller sizes are ideal for the bedroom.
Wire cages: Wire cage light fixtures add a vintage allure to your living space. If a bold chandelier is not quite your thing, then a collection of a few wire cages can create a quirky look for your home.
Edison bulb ceiling lights: Swap out the boring tubes with light fixtures that keep the beauty of vintage Edison bulbs bare.
If you are a fan of clutter-free, modern interiors that looks uber-stylish with little upkeep, then industrial chic is your best bet. If you want to give your home a magazine-worthy makeover then consider the top interior designers in Gurgaon to do the job.